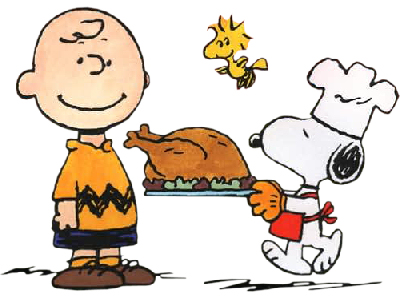 Thanksgiving is just a few days away and this is yet another holiday where we will be apart from our families back in Alabama. We have a 2 day break from missionary training classes but since it is an 18 hour drive back to Alabama from where we live, that makes going home for Thanksgiving impossible. Today, I wanted to share some of our favorite Thanksgiving recipes with you (just in case you are still wondering what to make this year!).
We totally prefer ham over turkey and Petit Jean Meats is our favorite place to buy ham. Not only are their hams have a delicious, moist smoky flavor but they also make delicious leftovers too. The ham doesn't dry out and it still taste delicious several days after cooking. We also love Petit Jean Meats bacon products too!
I never liked sweet potatoes until I tried this recipe. Now it is a family staple at both Thanksgiving, Christmas and sometimes just for fun throughout the year.
GREEN BEANS
We are from the South so our green beans are "dressed up" a little but yet super simple to make. I buy 3 cans of green beans (yes, I said canned green beans from the grocery store). I bring them home, put them in a pot, and then dice up 1/2 of a white onion into small pieces and put the diced onion in the beans. I also cut up about 6 strips of bacon (uncooked) into the green beans. Then I add a little salt & pepper and let them cook awhile so the flavors blend nicely.
GRAN-DOT'S CHICKEN & DRESSING
Ok, so it's really not a top-secret recipe, I just don't have a picture of it. Growing up, my Gran-Dot's chicken & dressing was a treat at big family meals. It took a lot of work for her but it was such a blessing for us. After Gran-Dot passed away in 2003, my Mom took over making her Mother's dressing and she still makes it for the family each year at family gatherings. I have made it twice in my life and it is something I will make again since we won't be home to enjoy my Mom's dressing. It takes a whole chicken, biscuits, bread, cornbread and lots of other ingredients and a lot of time to make but each bite reminds me of Gran-Dot and all the wonderful memories I have with her.
CRANBERRY SAUCE
Before you judge me too harshly, my husband prefers the canned cranberry sauce over homemade (and yes, he's had some really good homemade cranberry sauce). So each year at Thanksgiving & Christmas, I buy 2 cans of canned cranberry sauce for my sweet man to enjoy. I do not like any kind of cranberry sauce!
When I married David, I married into a family of good Southern cooks! David's Aunt Gwen made this delicious pumpkin roll our 1st Christmas and she was sweet enough to share the recipe with me. When she gave it to me, I was scared to death to try to make it because it sounded so complicated and out of my comfort zone. A few years ago, (yes, I waited almost 10 years to try it) I attempted it and discovered it was easier than it sounded and still just as good. Now my husband expects a pumpkin roll at Thanksgiving each year since he knows I can make them like his Aunt Gwen does!
So, there you have a typical Thanksgiving meal for our family and hopefully you have some good ideas if you were wondering what to make. No matter what, we pray you have a blessed Thanksgiving this year and enjoy time together with family & friends wherever you may be celebrating.